Virginia Department of Agriculture and Consumer Services –
2020 Virtual Trade Show Series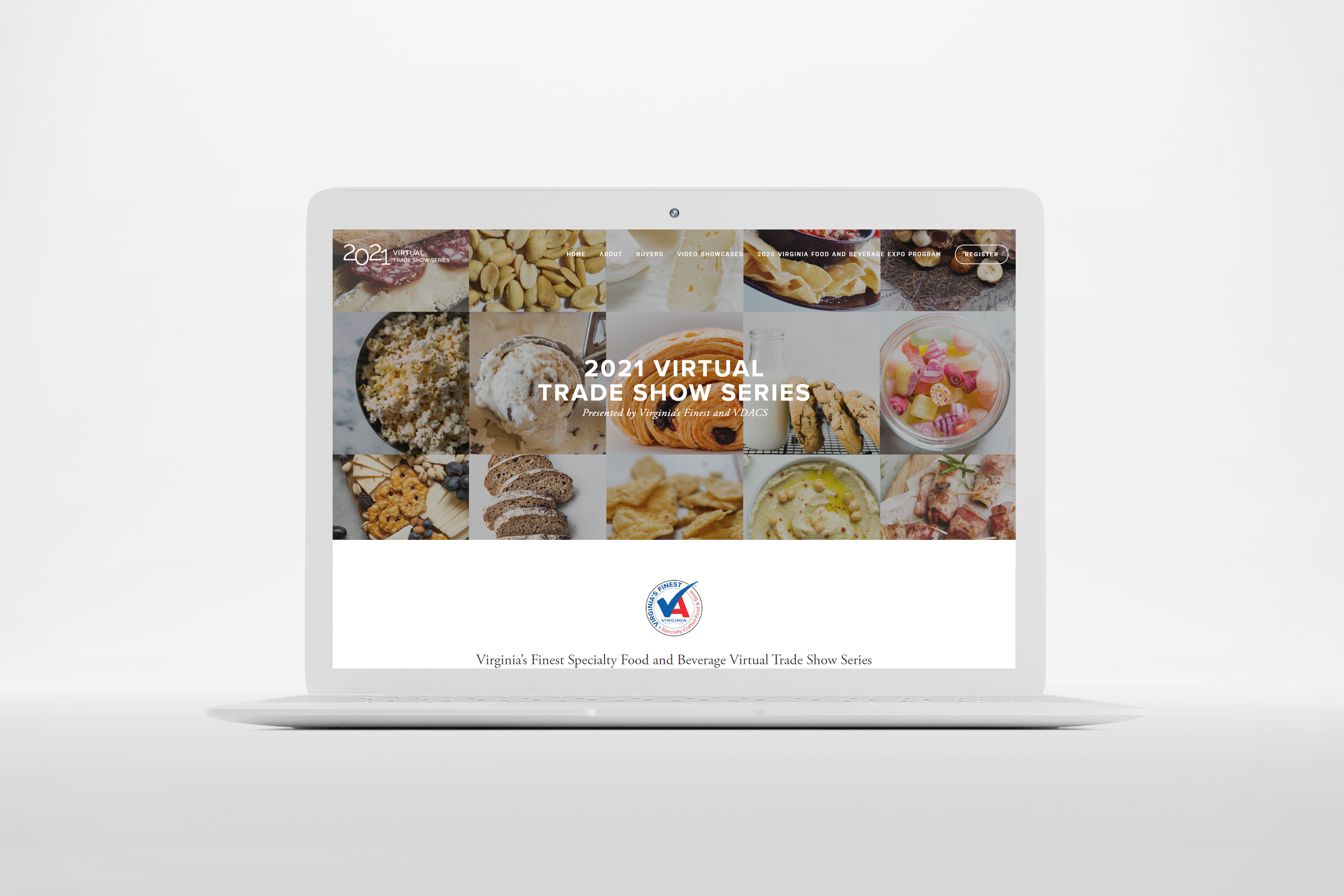 After the 2020 Virginia Food and Beverage Expo was canceled due to COVID-19, the Virginia Department of Agriculture and Consumer Services (VDACS) and Virginia's Finest® held a virtual trade show series to connect buyers across the nation with Virginia producers to promote Virginia gourmet products and advance economic development.
This completely virtual event was a new realm for VDACS and the food and beverage industry. The goal was to create a space for makers and merchants to connect and support one another, despite constraints on in-person gatherings.
Using the 2020 Food and Beverage Expo branding as a starting point, we developed a new logo for the series coupled with an updated website with new information. The resulting design used images tailored to match four different virtual tradeshow tasting categories. We had a compressed marketing schedule for this project leading up to the holiday buying season to promote the event. We used a targeted social media marketing strategy coupled with email campaigns to enroll 20 producers and 100 buyers into four unique sessions.
In the pilot series, we successfully pivoted an industry that traditionally relied on in-person events to one that embraced virtual engagement to connect a virtual series that engaged our stakeholders and primary audience.
4
Virtual Tasting Categories