General Services Administration –
Personal Property Management Marketing Campaign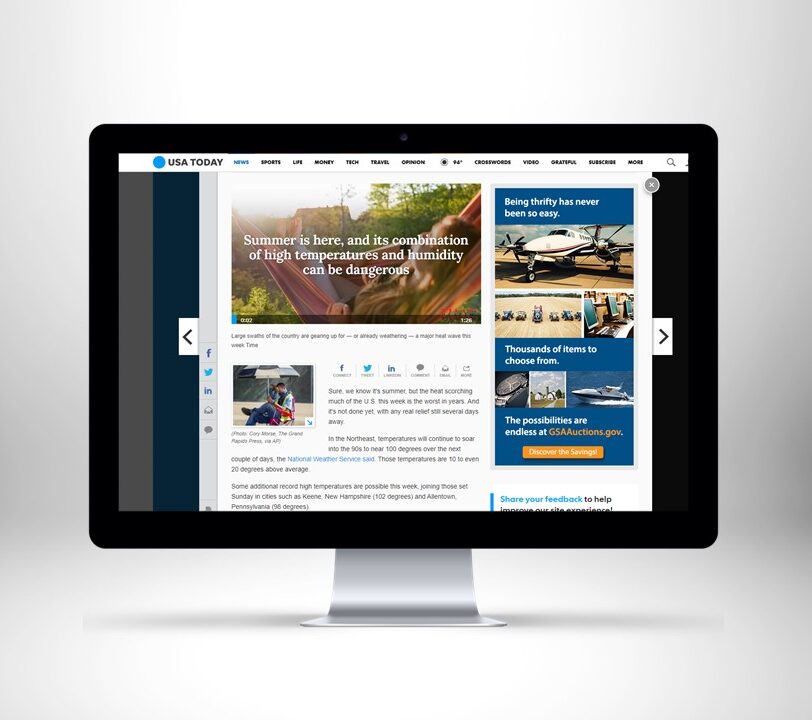 In addition to managing government contracts, the General Services Administration (GSA) hosts the Federal Marketplace, a marketplace for government agencies to buy the products, services, and solutions they need to meet their respective missions. Vendors supply these items, and GSA provides acquisition systems and services to help agencies buy what they need.
GSA needed assistance promoting the Federal Marketplace to their target audience. The GSA Personal Property Management (PPM) helps federal agencies and state, local and public organizations acquire, manage or dispose personal property.
We developed six robust, custom marketing and communications strategies to address different stakeholders, methods of sale and marketing channels. Our team utilized the following strategies to connect with target audiences: digital banner ads, sponsored eNewsletters, geotagging through selected outlets, LinkedIn ads (including InMail and sponsored content) and Google AdWords (including geotargeting, topic area(s) and demographics).
CES developed a custom, interactive campaign dashboard which allowed the GSA PPM team to track the campaign over time and visualize the relationship between campaign metrics and the achievement of campaign goals. We were able to to decrease cost over time while successfully increasing engagement.
.85%
Average Clickthrough Rate
$.43
Average Cost-per-Click