FEMA's Building Science Branch –
Building Codes Save Study Release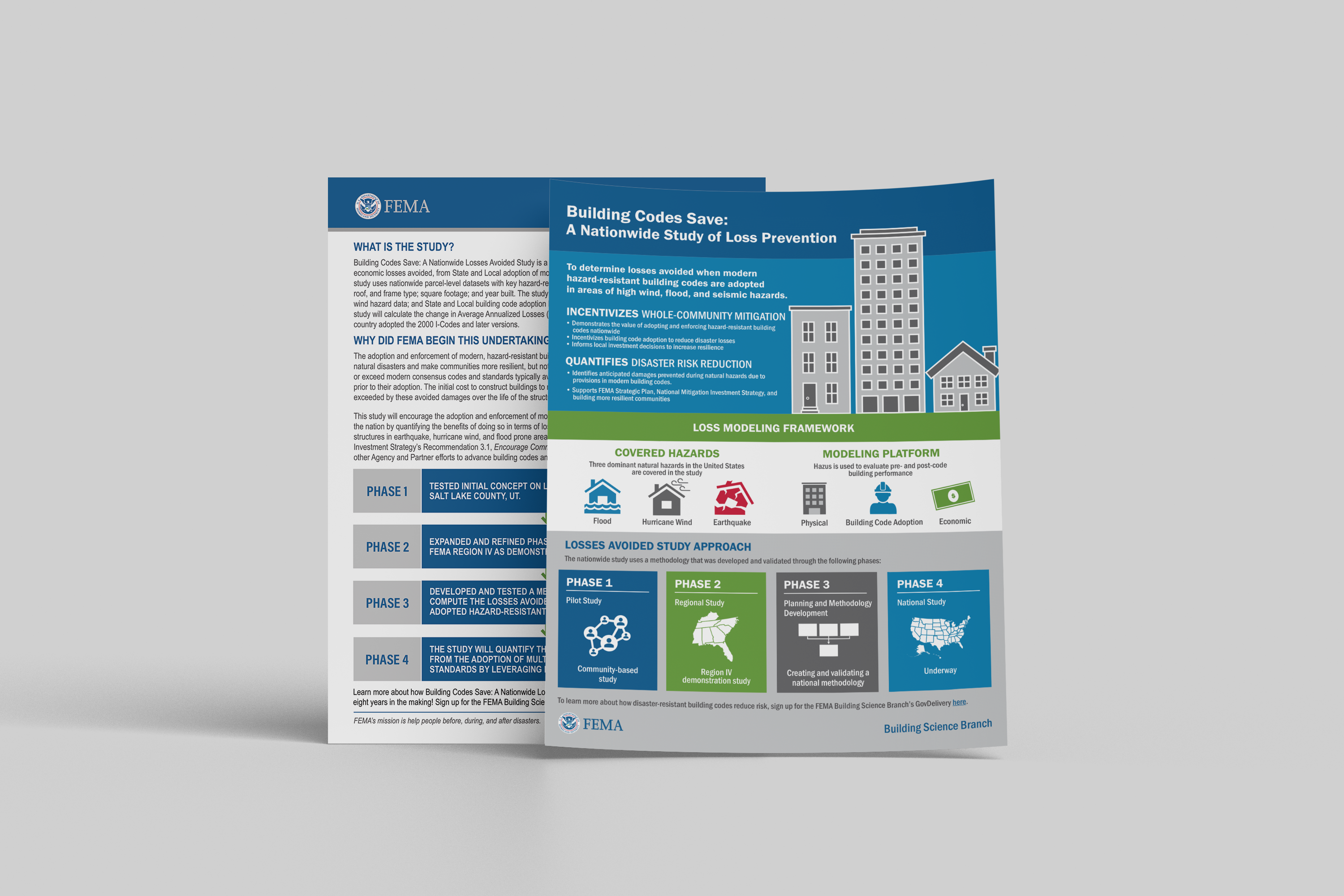 FEMA Building Science Branch's goal is to promote a nation where every state and jurisdiction adopts the latest natural hazard-resistant building codes and enforces them to the appropriate level. As part of this effort, FEMA released "Building Codes Save: A Nationwide Study," in 2020. The study showed that modern building codes lead to significant reductions in property losses from natural disasters. The Building Codes Save study found that over 20 years, communities with modern building codes avoided at least $32 billion in losses from natural disasters. The findings are intended to inform and aid proactive risk-reduction planning and decision-making by community officials.
Building Science Branch needed support with the release and outreach for this landmark study.
CES developed a comprehensive communication and outreach strategy that identified numerous partnership opportunities as well as internal mechanisms for distributing and bringing awareness to the Building Codes Save study.
We set specific goals, including increasing awareness of the study for both internal and external stakeholders, achieving a sustained increase in downloads & orders of materials, and advancing the state of building code adoption and enforcement. We developed fact sheets, infographics, presentations, videos, interview and podcast scripts (to name a few) released in conjunction with the study.
The study was well-received by the greater building science community.