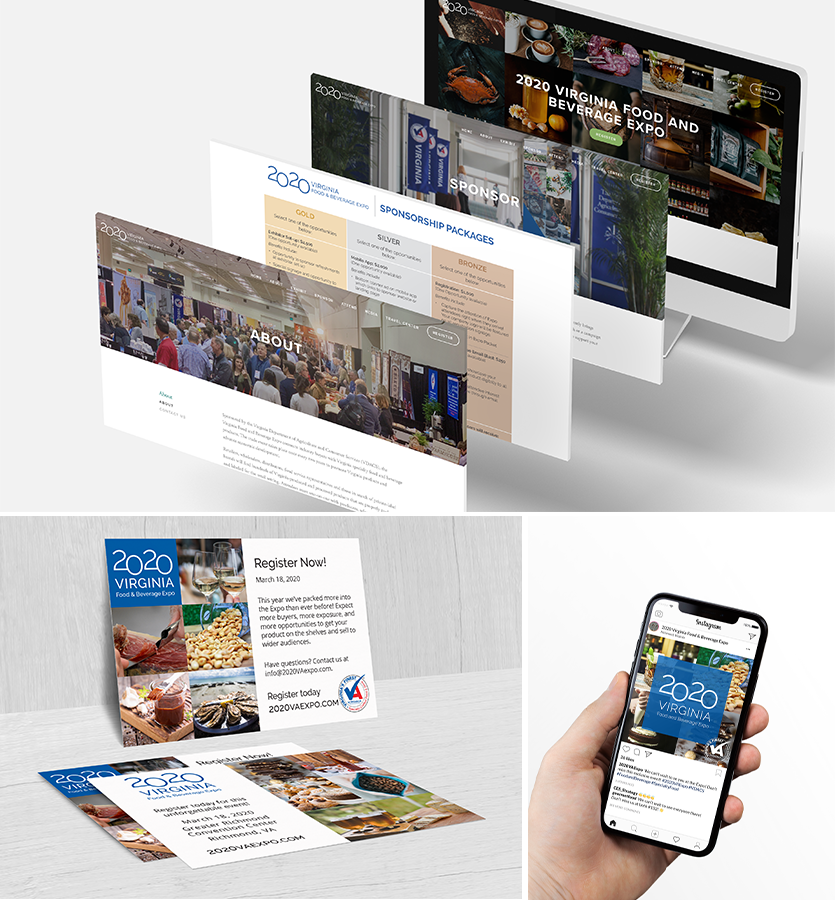 Virginia Department of Agriculture and Consumer Services – 2020 Virginia Food and Beverage Expo
Sponsored by the Virginia Department of Agriculture and Consumer Services (VDACS), the Virginia Food and Beverage Expo connects industry buyers with Virginia specialty food and beverage products. The trade event takes place once every two years to promote Virginia products and advance economic development.
Retailers, wholesalers, distributors, food service representatives and those in search of private-label brands will find hundreds of Virginia-produced and processed products that are properly packaged and labeled for the retail setting. Attendees meet one-on-one with producers, select new items and place orders right on the show floor.
The CES Team manages all aspects of the expo's multi-media pronged  website, email/print marketing, and event planning.
Graphic Design & Show Management for the National Business Aviation Associations​
Founded in 1947 and based in Washington, DC, the National Business Aviation Association (NBAA) is the leading organization for companies that rely on general aviation aircraft to help make their businesses more efficient, productive and successful. The association represents more than 11,000 companies and provides more than 100 products and services to the business aviation community, including the NBAA Business Aviation Convention & Exhibition, the world's largest civil aviation trade show.
CES Team members managed the development of publication layouts, marketing and sponsorship materials (including photography), budget, estimation and bids, and the production of various proposal contracts for 20 shows a year; to include the Annual National Conference and two international shows in Geneva, Switzerland and Shanghai, China.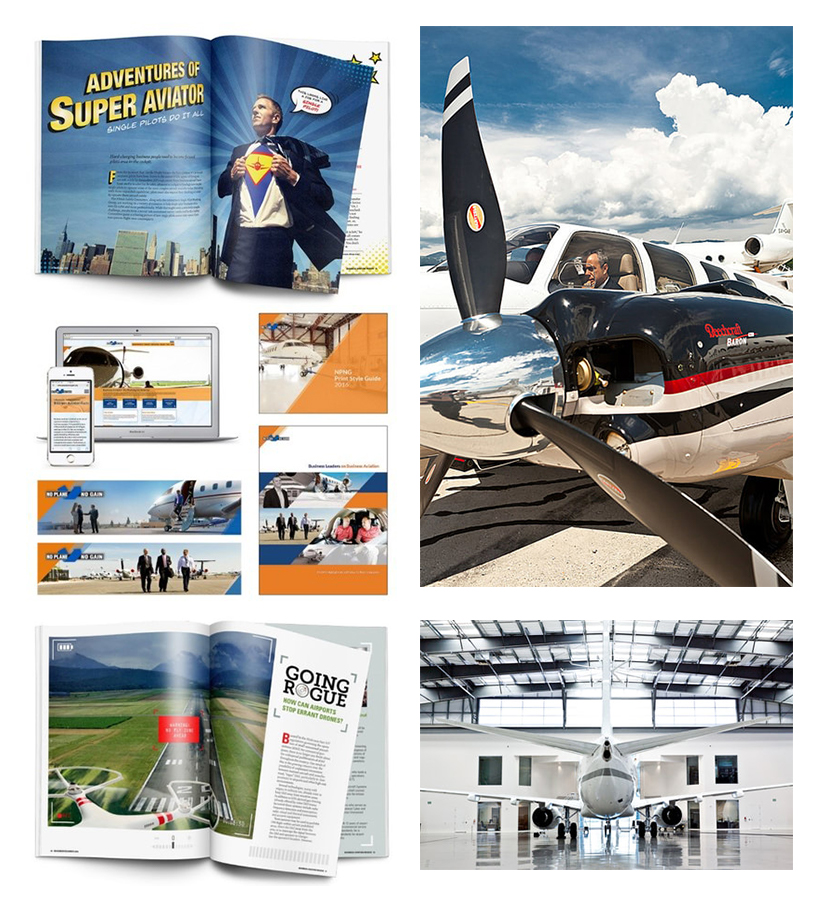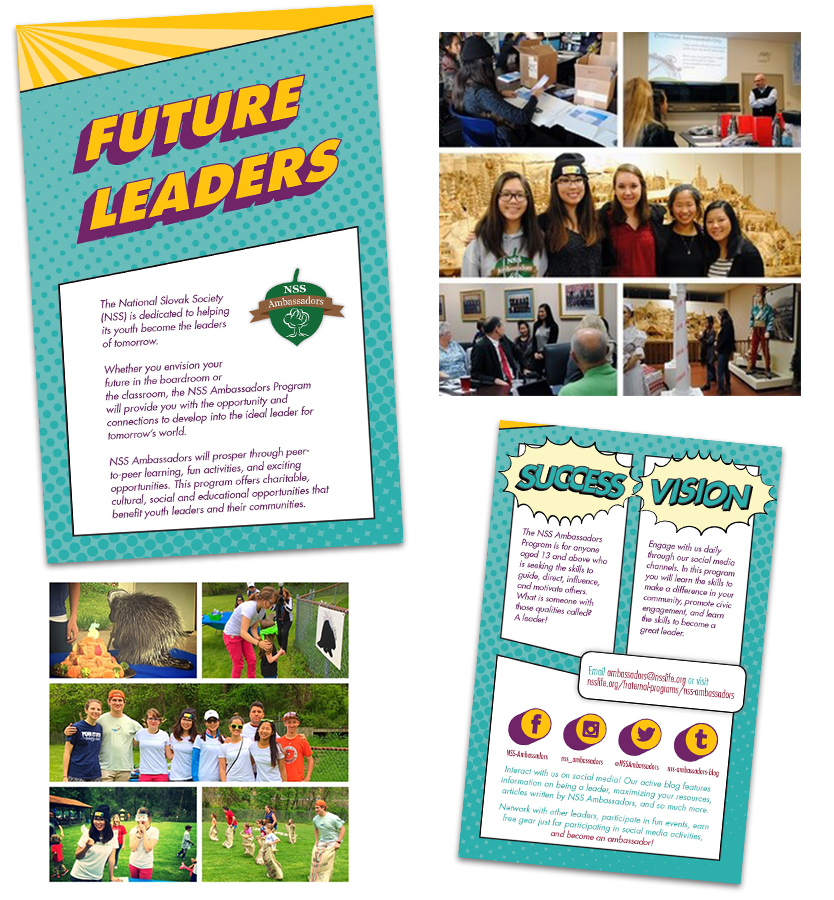 ​Fostering Leaders of Tomorrow – NSS Ambassadors Program
The National Slovak Society (NSS) retained CES to help design and launch a pilot program called NSS Ambassadors. The Program is intended to engage the younger members of their society (ages 13-30) by providing them with an opportunity to become more involved with the NSS, to participate in some rewarding and fun community service projects and to connect with each other. The theme of our Program is "Leaders of Tomorrow" and our initiatives center around Slovak culture, volunteer efforts, skill building, networking, financial acumen, career planning and general personal growth through motivational mindfulness and healthy living.  The CES Team manages all aspects of the program's multi-media pronged approach from branded content creation, website and social media development and maintenance, regular blog entries, newsletter and email marketing, event planning, Ambassador outreach and recruitment, data analytics as well as strategic Program planning and advisement to the NSS Board on the future of the program.
Branding, Advertising & Event Management for Slate Wine Bar + Bistro
Slate Wine Bar + Bistro is a restaurant based in Washington D.C. owned and operated by two-time award-winning Pallela Chef Danny Lledó. CES managed all the restaurants branding, social media platforms, online advertising, events, photography, media outreach, and marketing strategy as they aim to reach new target markets in a city where superb restaurants are a dime a dozen.
Slate Wine Bar + Bistro: http://slatewinebar.com/
​Chef Danny Lledo: http://dannylledo.com/